We specialize in shower stalls, pans, and tub surrounds!
If you want to change your tub to a tiled, walk-in shower stall,
3 Day Flooring, Kitchen & Baths
can do it!
We are not a "Jack of All Trades" company
and have been doing ceramic tile EXCLUSIVELY for 20 years.
Don't let pretty tile pictures convince you that you will get a great tile job. A quality tile job starts BEHIND the tile!
We are honest, reliable, and clean; we lay runners, cover everything, and will remove all trash from the premises.
We pay attention to detail to ensure you get a GREAT tile job - from the INSIDE OUT.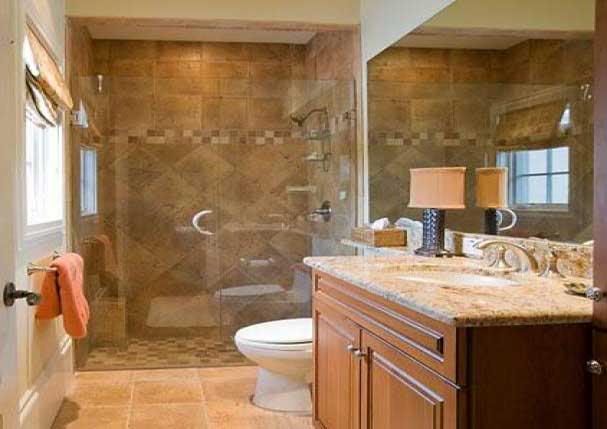 3 Day is licensed (#938884), bonded - carry worker's comp, and $1,000,000
in liability insurance - all to protect YOU, the homeowner.
Always ask everyone bidding your job to show you their certificates!
Products and Services: Shower Stalls, Shower Pans, Tub Surrounds, Bathroom Remodels,
Bathtub, Countertop, Vanity, Kitchen Tops, Floors, Fireplaces, Patios, Backsplashes, Jacuzzi,
Handicap Shower, Entry Ways - Repair, Remodel, Regrout and Plumbing. Wire and Mortar Installations.
Foreclosurers, Fix Up, Repos.Bathroom remodel, kitchen remodel, remodel bathroom, remodel kitchen, bathroom