http://datawiresolutions.com provides the best Westchester, NYC Affordable Data Wire installation Services. Home Theater Installation, Phone System Installation, CCTV Installation, Computer Network Installation & more! call (914) 315-4280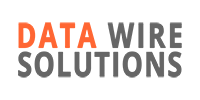 We're a Westchester Network Installation service company, that's had the pleasure of installing countless CCTV, Home Theater, Phone and home or business network installations in the Westchester New York and surrounding areas for almost ten years.
Why We're The Best in The Business With Competitive PRICING!!
We offer a quality, professional installation service that you can afford and trust. Whether you're seeking a Computer Network, CCTV, or  Home Theater installation service, our seasoned professional team will create the right setup for you. With our professional service we will ensure that you will get the most potential from your new equipment. We can help you with all types of electronic installations around the home or office:
Home Theater Installation

Phone System Installation

CCTV Installation

Computer Network Installation
For more information on how we can help you with your installation needs, contact us today or request a quote, and receive it within 24-hours of your request.  http://datawiresolutions.com
(914) 315-4280