Current Openings
Why Work for ClassifiedAds.com?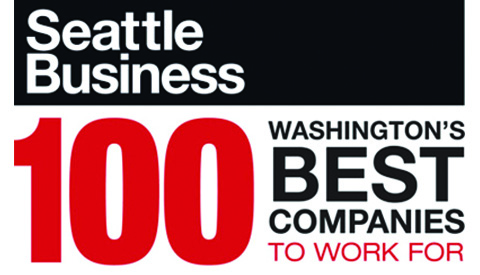 ClassifiedAds.com provides a unique opportunity to work for one of the fastest growing technology companies in the Seattle area. We've already accomplished a lot in our history:
Grown to become one of the largest classified ads websites reaching over 5 million people per month
Named as one of the Best Companies to Work For by Seattle Business magazine 5 years in a row
Recognized as an Inc. 5000 Fastest Growing Companies in the U.S.
Profitable each year since we've launched
A fun place to work with a no bullshit mentality. We work hard but we also have fun as a company.
Excellent benefits which include: health insurance, 401k matched, 3 weeks paid vacation, drinks/coffee/snacks/games, team events offsite, quarterly company events, flexible work hours and meetings only when needed.
We did all of this while bootstrapping ourselves with no outside funding. We were founded by Edward Yim, a successful serial-entrepreneur, active Angel Investor, TechStars mentor, and a member of Seattle's Top 40 Under 40.
We are building a company for the long-haul. We offer extraordinary opportunities for talented, driven people. We have been able to accomplish so much and have grown so fast because of the talent and hard work of the people who have chosen to join our team. We have a core philosophy of recognizing individual, team, and company achievements in very tangible ways.
Who Are We Looking For?
We are looking for people who are similarly focused. Who are looking for a company that prides itself on giving people significant opportunities, the latitude to take risks, and grow professionally. All without the bureaucratic nightmare of a large company, but with a proven profitable business model that's missing from early stage startups. We have a collaborative culture where everyone's input is valued and everyone including the CEO is willing to roll up their sleeves to get the job done.This creates an environment where all team members have the opportunity to work side by side with the CEO.
If opportunity and potential for impact is important to you then ClassifiedAds.com is a good fit. We are looking for people who are focused on finding a company that allows them to learn, grow, and have a direct impact on our business.
If you don't see a position listed that matches your qualifications but feel you would be a good fit based on our core values and think you can make a difference in our business, send your resume and a cover letter to jobs@classifiedads.com.


Our Core Values:
Passion: We love what we do and we strive to be the very best at what we do. Our work is part of who we are.
Individual Responsibility: We believe in holding ourselves and our colleagues accountable. We deliver on our promises. We trust people to use good judgment and to make appropriate decisions.
Meritocracy: We encourage the open sharing of ideas and vigorous debate. We make decisions based on data and merit, not politics and personal attacks.
Empowerment: We have the authority to get things done. We take action because we recognize a need, not because we're told what to do. We make decisions and we move fast. If you need something to get your job done, we will provide it.
Risk Taking: We're always thinking about how we can improve, we don't simply accept the status quo. We take calculated risks, learn from our mistakes and grow in our successes.
No Assholes: We treat people and ideas with respect, we enjoy the people we work with and we succeed as a team.